Some of the links in this post are affiliate links. This means if you click on the link and purchase the item, I will receive an affiliate commission at no extra cost to you. All opinions remain my own.
In my last post, I wrote about the Flat Tummy Tea detox and a lot of you have contacted me and requested that I do a Fit Tea Reviews as well.
So today I want to shed some light on this also VERY POPULAR #teatox which is also being endorsed by a lot of celebs.
It is rare to scroll through an Instagram timeline nowadays without bumping on celebrities posting all manner of praises on "detox" products and fitness teas.
As you'd have seen from our post about Flat Tummy Tea, it has brought a whirlwind of activity to the every-busy world of social media.
Fit Tea is no exception.
In fact, the majority of these celebs posting Fit Tea Coupon codes to get persons to buy via their endorsement which means they are getting compensated.
Should we take their word for it?
Well, those two questions bring to the fore Fit Tea reviews, which you probably have come across if you are one of the 93 Million people who follow Kylie Jenner on Instagram.
So let's take a closer look at fit tea – the 'so-called detoxifying tea'.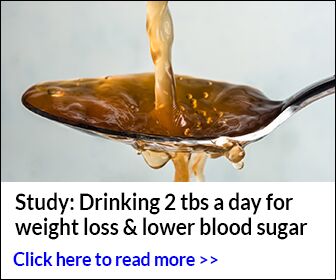 How Effective Is Fit Tea Really?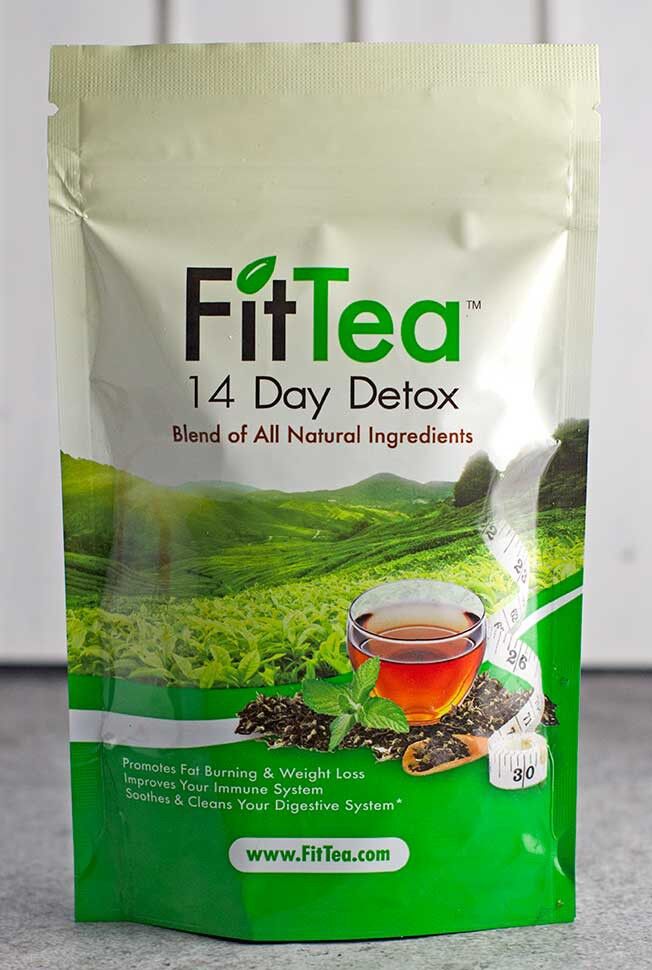 Fit Tea is a detox program that is available in both 28-Day and 14-Day packages. A quick look at some Fit Tea reviews posted on Amazon gives mixed feelings on the product's efficacy.
While some laud its sweet, ginger-ly taste, others complain about the fact that it increased their bowel movements considerably.
By the time of doing this research, 44% of buyers on Amazon had given this product a 5-star rating which is equivalent to a clear thumbs-up. On the flip side, though, 26% thought Fit Tea is totally not worthy of the hype giving it a 1-star rating.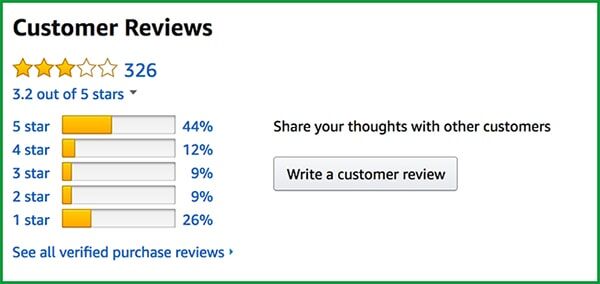 To some extent, this goes a long way to show just how divided opinion about this product is.
So where's the unbiased truth?
Are Celebrity People To Be Trusted?
Celebrities are awesome people. We watch them on TV every day, listen to their success stories, and admire their lifestyles. Who wouldn't want to be as fit as Amber Rose for instance?
We all admire her well-toned body and smooth skin. Kylie Jenner's flat tummy is definitely something worth fantasizing about. That being said, there is a very thin line between health and glamour.
Behind their pseudo-advertisements are hours of healthy living and healthy eating. Besides that, there are reports indicating that some of these celebrities are paid as much as $300,000 to post this stuff. So before you take celebrity Fit Tea reviews as the gospel truth, it is important to first ascertain the factual truth.
Read!
Lose 52 LBs In 28 Days – No Exercise Needed!
Here's The Truth Behind Fit Tea
Fit Tea is a blend of different ingredients that have synergistic effects on your body. The product is owned by a US company that offers a wide range of herb-based slimming products.
There is not much information on the company and its operations although they have a physical address at 8000 S Orange Trail Orlando, FL 32809. Actually, the fact that they have a traceable physical address is a plus. It goes a long way to show that this is not another fly-by-night briefcase company.
This, in addition to the fact that they offer free shipping services across the USA, gives them an upper hand in an industry that's crowded by scams and wheeler-dealer offerings.
Here Are Some Of The Claimed Benefits Of Taking The Fit Tea Detox:
Boosting your immune system
Promoting fat burning
Controlling your appetite
Reducing bloating by regulating digestion
Supporting weight loss
Providing a handful of antimicrobial properties
Indeed, Fit Tea is popularly referred to as a "detox" program that enhances your overall health. The product is available in two variants namely the 'Fit Tea 14-Day Detox' package and the 'Fit Tea 28-Day Detox' package.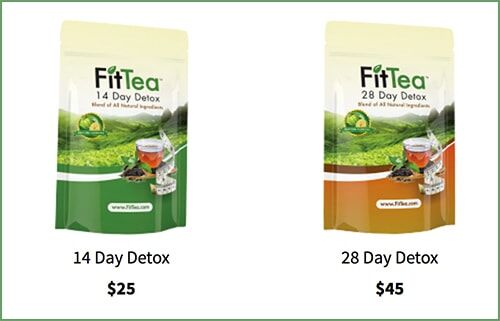 The good thing is that you can choose either package depending on your preferences. Some people prefer to try out with the 14-day program (goes for $25) so they don't risk too many dollars.
However, if you are a seasoned dieter looking to overcome your plateau then you might want to go for the 28-day value pack (priced at $45).
The company has taken a step further to protect its consumers. They have put in place a 100% money-back guarantee scheme, which allows you to be compensated in case you are not satisfied with the results.
The company's official website claims that the product is made in an FDA and cGMP-compliant facility. And that all its ingredients are non-GMO, gluten-free, soy-free, and dairy-free. They also claim that the tea is independently tested.
Let's Look At Some Of The Main Fit Tea Ingredients:
Each Fit Tea teabag comes loaded with 13 different ingredients. These are:
Roooibos
Green tea
Ginger
Oolong
Pomegranate
Stevia
Guarana
Citric acid
Sea salt
Lemon juice
Honey
Matcha green tea
Garcinia Cambogia
The issue however is that the manufacturer does not bother telling us what percentage of each ingredient is in each package. This makes perfect sense. The manufacturer probably wants to protect their idea.
But from experience, the product seems to contain a very high quantity of Rooibos and a bit of Garcinia Cambogia Extract.
Rooibos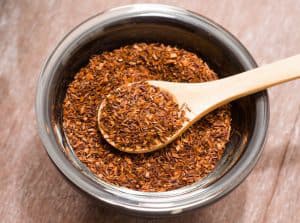 The scientific name of this herb is Aspalathus linearis.
It is what we popularly refer to as red bush tea or simply bush tea. The most interesting this about this tea however is that it is quite low in caffeine and very rich in vitamin C.
Besides that, it is laden with antioxidants. In one human study conducted in 2010, rooibos was observed to re-hydrate better than water among wrestlers who had lost more than 3% of their body weight. Source.
In yet another study involving 40 subjects, it was observed that drinking 6 cups of bush tea for 6 weeks significantly lowered levels of bad cholesterol and raised good cholesterol. Source.

Read!
Doctors Stunned: This Melts Belly Fat Like Crazy (Try Today)
Green Tea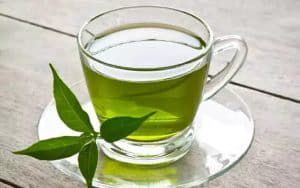 Renowned for its numerous health benefits, green tea has been scientifically proven to contain essential antioxidant compounds that are regarded as healthy to partake of.
At the same time, green tea is a rich source of caffeine (most Fit Tea reviews don't confirm whether the green tea used for this product is decaffeinated or not).
Green tea is popularly used to induce weight loss, although to this end not all scientific studies agree to that fact.
One study done in 2005 on 76 people observed that usage of green tea and its extract can help lead to significant weight loss compared to placebo. Source.
Indeed, if green tea can do so much to help one lose weight, our assumption is that a bit of it added to any product can go a long way in helping knock out a few pounds.
Ginger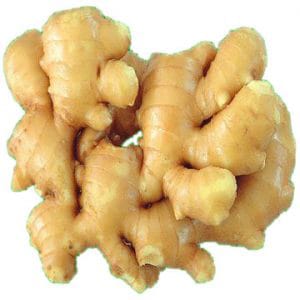 Ginger is not popular as a weight loss product but rather as an anti-inflammatory agent.
It is popularly used to ease the pain of arthritis.
So why did Fit Tea decide to have a bit of it in their fitness product?
According to their website, the presence of ginger means the product can actually calm stomach acidity in addition to improving the digestive tract.
If that is correct, one wonders why there are so many complaints about rapid bowel movements especially in the first days of using the product.
So let's see what science has to say about ginger.
In one study conducted on 80 women over a period of 12 weeks, each subject was required to take 2 grams of ginger or placebo. In the end, the women who took ginger were reported to show a significant reduction in BMI and insulin levels. They also portrayed greater insulin sensitivity as compared to those who took a placebo.
However, despite the significant reduction in BMI, body composition was not different between the two groups. This is a serious gray area in the study, which requires further prodding. Source.
Pomegranate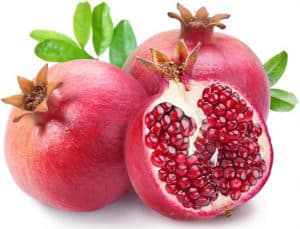 How on earth is pomegranate related to weight loss and fitness?
One might wonder.
Well, this fruit brings on board quite a bit of vitamin and phytonutrients (at least that's what we know). The manufacturer could have used it for this particular reason – not for any weight loss benefits.
Their website alludes to this fact.
Oolong Tea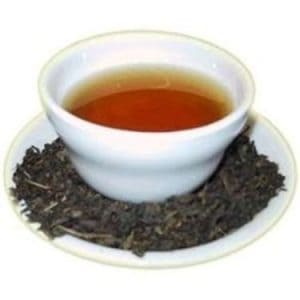 Oolong tea is a "small sister" to green tea.
It is still not clear why someone would want to have two teas in one product, but all we can tell is that Oolong tea has been studied as a weight-loss agent.
In a 2001 study involving 12 men of normal weight (aged 25 to 60), participants were taken through four different methods of treatment for a period of 72 hours per treatment.
* Water only – 72 hours
* Full strength Oolong tea – (15 grams per 270 mg of caffeine) 72 hours
* Half strength Oolong tea – (7.5 grams per 135 mg of caffeine) 72 hours
* Water plus 270mg of caffeine
After 72 hours of each treatment, metabolism (or energy expenditure) was calculated. The final answer showcased the number of calories that were burnt by each man per day.
In the end, it was noted that the day when participants took full strength Oolong tea, their metabolism rose by 2.9%. On the day they took caffeinated water the metabolism rose to 3.4%.
It was also observed that full-strength tea led to a 12% higher rate of weight loss than caffeinated water at 8%.
Stevia
This is the secret behind Fit Tea's delicious taste. It is a natural sweetener.
Guarana
This is a caffeine-rich compound. Sometimes referred to as "natural caffeine". Thanks to this, it works pretty well in boosting your energy, psyching you up, and brightening up your day.
Citric Acid
It is not clear why citric acid is added to this fitness product. All we know is that it is a compound that is commonly found in vegetables and Vitamin-C rich fruits.
Our guess is that it is added to help improve the shelf-life of the product and to improve the taste. That being said, it comes with acidic properties, which may necessitate you to rinse your mouth in order to prevent it from affecting your teeth.
Sea Salt, Lemon Juice, Honey and Matcha Green Tea
Sea salt helps minimize the risk of depletion of electrolytes from the body when one is following this program.
Lemon juice on the other hand is meant to improve the aroma of the tea and to add to the vitamin C properties. Honey is a natural sweetener and matcha green tea is an antioxidant.
Garcinia Cambogia Extract
As far as weight loss is concerned, Garcinia Cambogia needs no introduction. We all know of the numerous studies and user reviews that have come up in its favor.
However, what we don't know is exactly how much of this natural weight loss product has been used in the Fit Tea detox. We also don't know what percentage of HCA has been used.
All we can speculate is that only a small portion of Garcinia Cambogia is present in this entire product – a feat that's perhaps explained by the order of listing on the product's manual.
How Does Fit Tea Work?
Here Are The Steps To Using Your Fit Tea Detox For Best Results
Step #1
Boil a cup full of water
After boiling some water, pour at least 8oz in a teacup.
Step #2
Place One Of Your Fit Tea Teabags In The Cup
Place one fit tea teabag in your cup with hot water and allow it to seep for 3-5 minutes
Step #3
Add Some Lemon Juice Or Honey (optional)
You may add some lemon juice or honey to flavor and sweeten your Fit Tea.
Step #4
Drink Your Fit Tea Detox
Take one cup on empty stomach, every morning for 14 days if you have the
14 days fit tea package or one cup every morning for 28 days if you have the
28 days detox package.
So Now The Question Is Does Fit Tea Work? Can You Get Good Results From taking It?
To be honest, Fit Tea seems more like a stimulant than a weight loss product.
Yes, it can detoxify your body. Indeed, it can even improve your metabolism. However, its effectiveness in yielding weight loss is still something worth investigating.
We think that even any weight loss that might be experienced when using this product comes from the water lost through dehydration – remember it triggers frequent bowel movements.
But that notwithstanding, the tea tastes great and you can always look forward to grabbing your daily cup every morning before work. It can significantly curb your appetite as well such that you end up feeling full, even when you know very well that you are actually hungry.
If you are however really trying to lose weight and you have not been seeing results despite visiting the gym, dieting, etc, then we would recommend you try Fit Tea plus something else.
Fit Tea in that case would be left to do what it does best – optimize your body functions. As for the "something else" part, we'd recommend you use Garcinia Cambogia.
Yes, Fit Tea has its own Garcinia but we feel that it is not enough to bring about any meaningful impact.
Top Brands of Garcinia Cambogia - UPDATED: 2018
These brands have gone through extensive reviews and testing and have been proven to suppress appetite, boost metabolism, increase fat burn, and are made from 100% Natural Ingredients!
Pure Garcinia
Cambogia Plus

Pure Garcinia
Cambogia Extra

2 Bottles $$59.90
Get 1 Free

2 Bottles $99.95
Get 1 Free

3 Bottles $$89.85
Get 2 Free

3 Bottles $149.95
Get 3 Free

Safety Evaluation
Safe For Use

Safety Evaluation
Safe For Use

Safety Evaluation
Safe For Use
We recommend sticking to your daily recommended dose of Garcinia Cambogia alongside a single cup of Fit Tea every morning.
Since both Garcinia Cambogia and the Fit Tea Detox are entirely made up of natural ingredients, you don't have to worry about drug interactions possible fit tea side effects either.
Was this post helpful?
Let us know if you liked the post. That's the only way we can improve.